Welcome to Heart & Soul Institute of Natural Medicine!
We are dedicated and committed to the healing and transformation of any imbalance or dis-ease you are experiencing.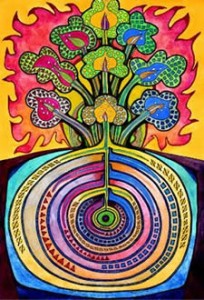 We are a unique type of complementary medicine practice – one that combines Eastern medicine, Western medicine and functional nutritional medicine.  We have found in our experience that combination therapies are much more effective in resolving health conditions.
A major focus in our practice is on Functional Medicine – restoring function to the body, rather than simply covering up symptoms.
We use several techniques to evaluate you, including Eastern medicine diagnostic techniques, results from blood work and other Western testing, as well as Orthopedic testing.  In addition, extended time for consultation and health history evaluation are standard in helping us diagnose the root(s) of your condition.
After evaluating your health condition, we will make some recommendations for your treatment, which may include:
Dietary changes
Acupuncture treatments
Nutritional supplementation – our office uses "whole food nutrition" from natural and organic sources
Herbal supplementation – we use pharmaceutical-grade herbs, both Chinese formulations and Western herbs
Further testing, as sometimes the testing brought to us from another doctor's office may not be complete enough for proper diagnosis
Further reading and education
We look forward to being your partner in restoring your health!