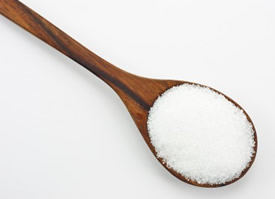 In 1900, the average American consumed the equivalent of 4 pounds of sugar per year. Today, that number is 150 pounds per person per year, or about 3 pounds per week – and is steadily climbing! In 1900, incidences of type 2 Diabetes were rare. Today, just over 100 years later, type 2 Diabetes has inundated the world in record-breaking numbers and in epidemic proportions. The World Health Organization estimates that by the year 2030, about 8% of the adult population will be Diabetic, and the mortality rate of those with type 2 Diabetes will have doubled from that of the year 2005.
Originally a disease of the affluent, people around the world and of all walks of life are developing this illness – an illness that is largely preventable.
It is my intention and a primary goal of mine to do whatever I can to eradicate type 2 Diabetes. I want to let you know how this has happened, and what we can each do to reverse this crazy disease that is wreaking havoc in our societies.
Type 2 Diabetes is an illness that represents what I call a "mosaic" of several disharmonies. This article will outline those various disharmonies.
Type 2 Diabetes occurs when the body has trouble processing sugar in the blood. Normally, the pancreas produces insulin, a hormone that serves as a catalyst to remove sugar from the bloodstream, and places the sugar into the tissues, which is in turn used by the body for energy (or stored as fat if the energy is not used).
But when too much sugar and starch (which also turns into sugar) is consumed, the pancreas and digestive system can't process it all. The tissues become resistant to allow the insulin to process the sugar. This is what is known as insulin resistance. Therefore, the sugar remains in the blood, sending blood glucose levels higher and higher. Type 2 Diabetes occurs mostly in adults and seniors, but is increasingly occurring in children as well.
When there is too much sugar in the bloodstream, all of the body's main organ systems may be affected. Let's take a look at each system:
Cardiovascular – glucose in the bloodstream causes inflammation of the vessels, causing high blood pressure, high cholesterol, and heart disease. Over time, continued high blood sugar readings will affect the blood circulation in the extremities, causing numbness, tingling and eventual necrosis in the feet and hands, as well as erectile dysfunction, impotence and blindness.
Gastro-intestinal – aside from gas, bloating, and elimination problems, the most obvious thing that relates to type 2 Diabetes is weight gain. Sugar turns into fat when not used as energy – and so weight gain occurs in 85-90% of type 2 Diabetics, with the bulk of the weight gain occurring around the waistline.
Kidneys – these react by trying to filter the sugar out of the body, so people with high blood sugar will find themselves urinating more often. The body becomes dehydrated, so then the person will become thirsty. On top of that, the average Diabetic will not crave water, but rather something sugary and/or dehydrating, like soda, lemonade, juice or beer.
Lungs – in Chinese medicine, the lungs regulate the releasing of fluids via perspiration. Diabetics will tend to have more spontaneous sweating, day and night. This will further deplete the body of vital fluids.
Endocrine – when there is an excess of glucose in the bloodstream, all aspects of the endocrine system are out of balance. The endocrine system comprises glands like the pituitary, hypothalamus, adrenals and thyroid, releasing hormones that regulate every day bodily functions. The pancreas and liver are also integral parts of the endocrine system. They communicate closely with the other parts of the endocrine system as well as the brain. For instance, insulin, released by the pancreas, is a hormone of the endocrine system. Other hormone imbalances occur when there is an imbalance with blood sugar. The symptoms of these can be many, for example, insomnia, undue fatigue, the inability to lose weight, or cravings for sweet foods.
Many people have imbalances in one or more of these vital body systems, but never stop to think that it may have something to do with high blood sugar. It is wonderful to know that by normalizing blood sugar, many of those other symptoms may recede, allowing the body to become balanced once again.
I am excited to bring this leading edge information to you about blood sugar and type 2 Diabetes, and how to avoid it, control it – and yes – possibly reverse it!
This article is the first of a series on type 2 Diabetes. The next article will offer information on the causes of type 2 Diabetes. Part 3 will examine what to do to treat and possibly reverse Type 2 Diabetes.