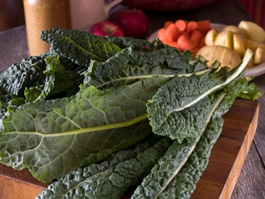 We all know the benefits of eating greens. They are nutritious, have good fiber, are detoxifying, and contribute to overall great health.
The recipe offered below is an Afro-Asian style of greens that I like to prepare. I was told to post it, so here it is! Note: I never measure ingredients, so all measurements are approximate. Please use your own judgment.
These greens can be served with your favorite rice, corn bread, and/or protein of your choice. Enjoy!
Ingredients (Organic is always best):
3 Tablespoons Coconut Oil
1 Red Bell Pepper, chopped
1 Onion, chopped
5-7 Cloves Garlic, minced
2 Bunches Collard Greens (or mix with Kale), washed and sliced thin
½ Head Green Cabbage, washed and sliced thin
½ Lemon, juiced
1-2 Tablespoons Bragg's Liquid Aminos (or soy sauce)
Himalayan or Sea Salt and Pepper to taste
1-2 Tablespoons Bragg's Apple Cider Vinegar
Instructions:
Heat coconut oil in a good-sized pot.
Add onion, bell pepper and garlic.
Add the greens, then the cabbage.
Let simmer down a bit (10 minutes?)
Add lemon juice & Bragg's Aminos.
Simmer another 10-20 minutes (or transfer to crock pot and cook on low for 2 or more hours).
Add apple cider vinegar and adjust seasonings with salt and pepper.
Serve hot; serves 6-8.